Fixed Wing Air Charter and Transport Services
MAG Canada's Air Charter division (formerly Walsten Air) is based at the Kenora Airport and specializes in charter air transportation throughout Northern Ontario for government and corporate customers. MAG Canada has been a premier supplier of Court Air Charter services to the Ontario government for over 35 years.
Over 35 years of specialized aviation services
Some of the most experienced northern pilots and outstanding reliable aircraft
Extensive knowledge of Far North remote airports
Outstanding safety record
Excellent availability for on demand service
Great guest service & hospitality
Why Choose MAG
MAG employs employs highly trained and experienced aviation and logistics personnel to provide a rapid, tailored, turnkey air charter solution that meets customer needs.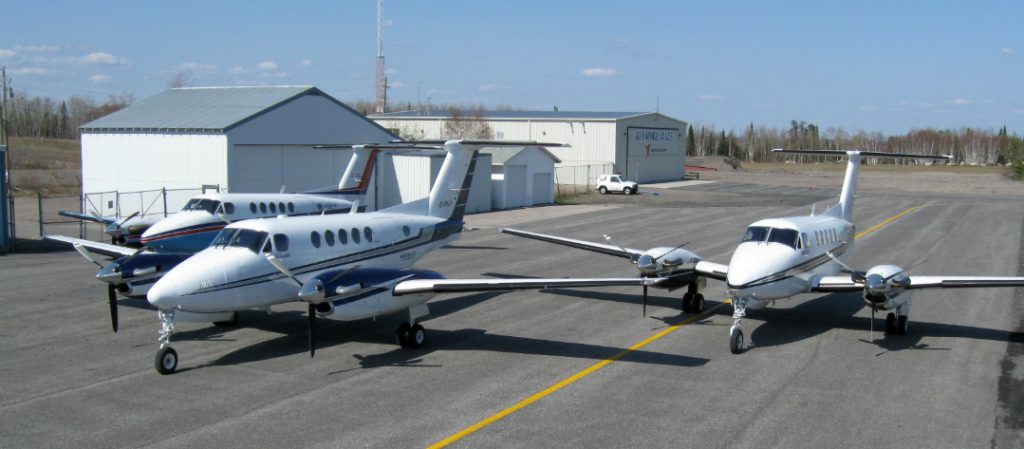 MAG Canada Charter Fleet
Beechcraft King Air 200
The Beechcraft Super King Air 200 is a pressurized twin engine turbine powered aircraft. It is configured with executive seating for up to 8 people. It is equipped with high floatation gear for gravel strip landing capability along heated brakes for winter operations. Our aircraft are also specialized to have three bladed props chosen for gravel runway operations to maximize prop and aircraft safety.
Beechcraft King Air 90
The Beechcraft King Air 90 was designed to meet the needs of executive and business travel for 4 to 6 passengers. The King Air C90 is an all-weather, twin-engine, turbo-prop aircraft. When on Air Charter it operates in a 6 seat executive configuration. The King Air C90 cruises at approximately 442 km/h, is pressurized, has a service ceiling of 28,000 feet and is air-conditioned. It has an endurance of up to five and a half hours, dependent on speed, load and altitude.
Your safety is paramount. No corner is cut. MAG Canada have the latest safety features such as:
High floatation gear for gravel strip landing capability along heated brakes for winter operation.
Three bladed props chosen for gravel runway operations to maximize prop and aircraft safety.
Traffic Collision Avoidance System
Terrain Awareness System
Weather Radar
Dual GPS navigation systems in addition to full IFR equipment
Real-time tracking via Satellite provides position, speed altitude etc. reports for dispatcher/flight follower every two minutes.
Satellite Phone
All aircraft are certified for flight into known icing. Full icing systems include deice boots, heated windshield, engine ice protection
Contact Us Today to Book Your Charter