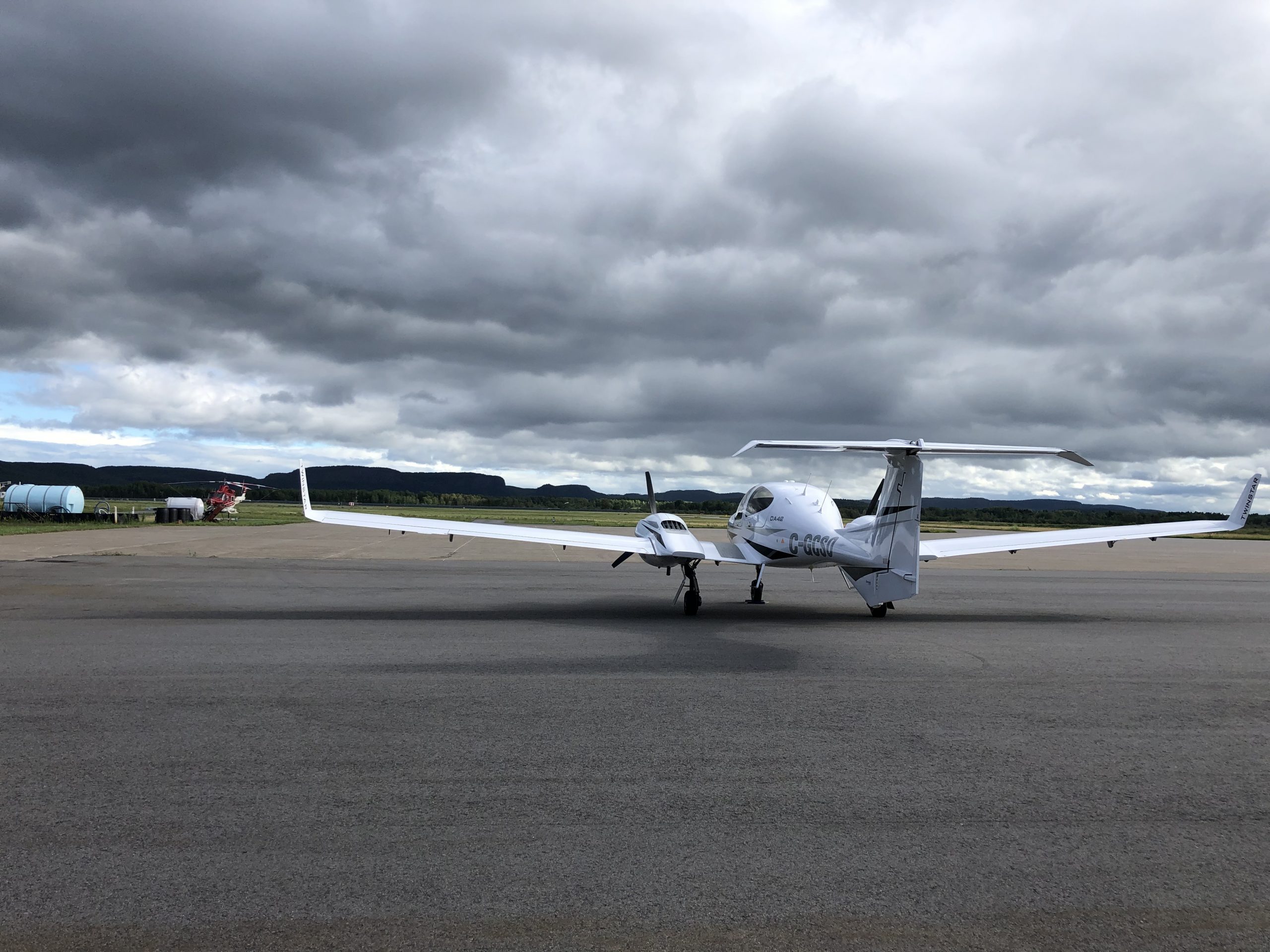 Now accepting registrations for Multi-Engine and Instrument Rating training for Fall 2021. For more information and to register, please email us at [email protected]
MAG Canada operates a flight school from its Sudbury base of operations. In 2021, we shifted our operations to focus specifically on multi-engine and instrument training using our fleet of Diamond DA42 Twin Star aircraft.
MAG Canada is one of the largest commercial air operators to start a flight training academy. Our aircraft and instructors spend their summers providing aerial wildfire detection and emergency management services across Northern Ontario and shift focus to flight training in the off-season. This unique structure allows MAG Canada to convey real-world aviation and industry best practices to their students. We strive to offer more than just a flight school environment, connecting the dots between training lessons and real-world flying.
Training in Sudbury
Greater Sudbury is a city of just over 157,000 and serves as the regional capital of Northeastern Ontario. It is located 390 kilometres north of Toronto. Sudbury is one of the largest municipalities, by area, in Canada with plenty of open space, freshwater lakes, pristine forests and woodlands, parks, recreational facilities and real estate opportunities. And with a low population density (only 46.8 people per square kilometer!), the city can offer you a unique Northern lifestyle and superb quality of life like no other. The community is inclusive, dynamic, and driven by its greatest asset – the people!
Flight School Location
8555 Aviation Road
Greater Sudbury Airport
Garson, ON P3L1V4
Phone: (705) 693-3346
Email: [email protected]