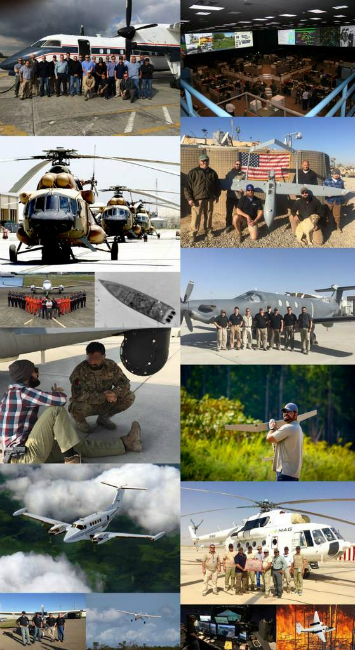 MAG Canada is partly owned by MAG Aerospace. MAG Aerospace is an industry leader in providing and enabling real-time situational awareness to help our customers make the world smaller and safer.
MAG's team of 900+ professionals operate 200+ manned and unmanned special mission aircraft more than 75,000 flight hours annually on 5 continents in support of our customers' missions.
MAG's world class tactical-technical-intelligence experts flawlessly execute manned and unmanned Intelligence, Surveillance, and Reconnaissance (ISR) operations, training, and technical services, as well as chartered fixed and rotary wing operations, for federal, international, civilian, and commercial customers worldwide.